Ointment Manufacturing Plant
Overview
Ointment Manufacturing Plant
TechQu provide a unique range of Automatic Ointment Manufacturing Plant. In tune with defined industry standards, this plant is assembled as per the modern engineering concepts using premium grade components. Our offered plant is widely used for processing of ointments. We also ensure that this plant is duly tested against different quality parameters by quality experts before delivering at patrons' end. The Ointment Manufacturing Plants are ideal tools for the pharmaceutical & cosmetic industries for the production of Ointment, Cream, Lotions, Tooth Paste & other emulsions & homogenization.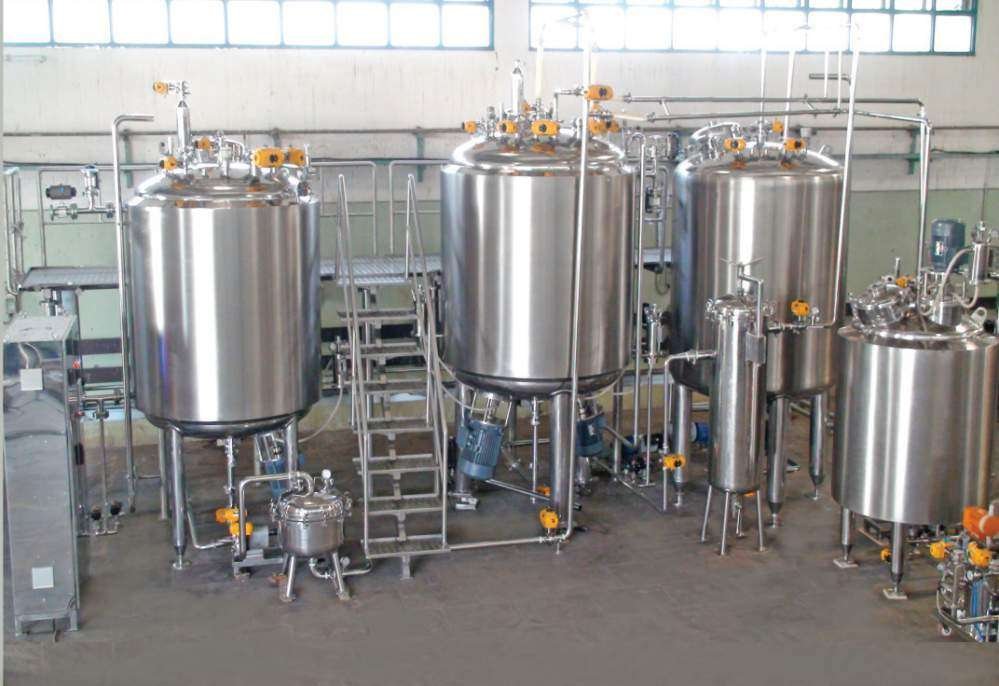 TechQu has the expertise to carry out the Design & Manufacturing of  Juice Processing Plant. TechQu pasteurizers are fully automated systems in which the product is heated in an indirect way, therefore with no direct contact with the heating medium. Heating takes place in a "gentle way", thus keeping intact quality of the product. patented Combo mobile wash plant.
The worldwide thirst for commercial beverages continues to grow – soft drinks, juices, bottled waters, coffee, tea, beer, cider, wines, etc. Successful beverage production requires getting the most out of raw materials and maintaining desired end-product characteristics through safe, cost-effective and sustainable multi-stage processing.
Manufacturing Vessel
Wax Phase Vessel
Water Phase Vessel
Storage Vessel
Vacuum Pump
Control Panel
Product Piping
Working Platform

We are a complete manufacturing ecosystem, ensuring high-quality, timely and cost-effective production for clients all over the World.

We Provide
Engineering

Manufacturing

Quality Services

Supply Chain
Quick Links
Home

Career

Media

Privacy Policy